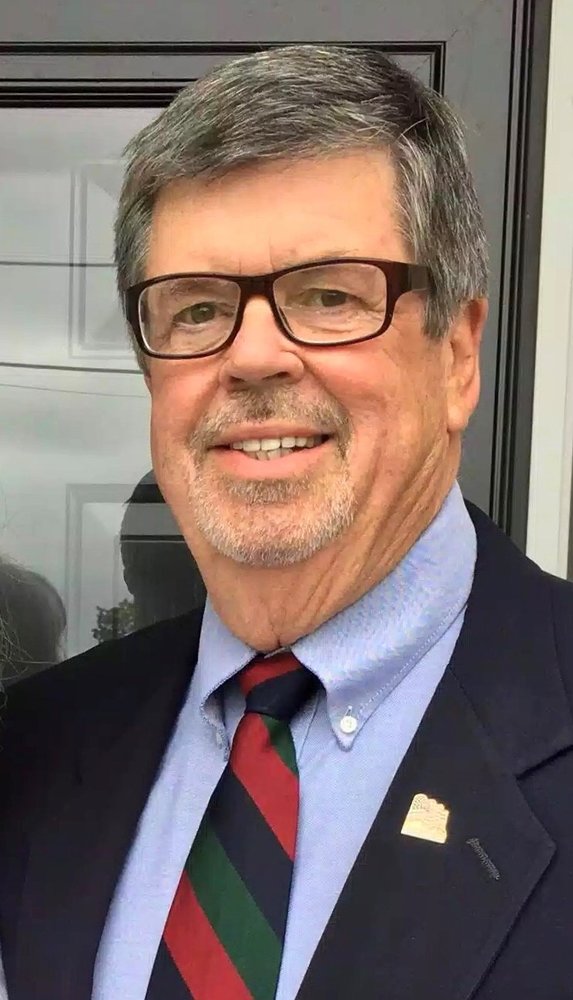 Obituary of Robert Doughtie
Robert L. (Pete) Doughtie, age 77, passed away on Thursday, January 10, 2019 in the VA Medical Center in Nashville, TN. He was born in Norfolk, VA on April 8, 1941. He lived and grew up in Suffolk, VA where he met his wife, Kaye Sadler, in first grade. Their first date was in the fourth grade to a Saturday afternoon matinee; a fact Kaye's mom knew nothing about. Although they dated other people in high school, this original connection that was formed at age six in elementary school was never broken and they often flirted with each other without others knowing. They married in 1961 after he enlisted in the Army, a post he served for five years. He began working in the newspaper industry in 1965 after being discharged from the Army.
Pete and Kaye moved to California in January of 1970, living in that state for the next 30 years. He worked as an ad salesman, classified manager and ad director before becoming co-publisher of two newspapers in the high desert of California, for fifteen years.
After his paper was sold, he moved to Nashville, TN in 1998 to be closer to three of his four sons and soon after, moved to Murfreesboro, TN where he began the Rutherford County Reader in 2000.
He was preceded in death by his father, Edward Earl Doughtie, mother, Mary Elizabeth Britt and grandson, Patrick Tyler Doughtie.
He is survived by his wife of 57 years, Kaye Sadler Doughtie and four sons – R. Keith Doughtie of Martinez, CA; Patrick Lee Doughtie and wife, Kimberly of Murfreesboro, TN; Lee Michael Doughtie and his wife Michele of Murfreesboro, TN; and Jay Alison Doughtie of Murfreesboro, TN; sister, Ann Grandy of Chesapeake, VA, and brother, Bill Doughtie; Grandchildren – Crystal Brown and David Doughtie of Antioch, TN, Mason and Jackson Doughtie of Murfreesboro, TN, Brendan and Ryan Doughtie and Ethan Pittman of Murfreesboro, TN; Emma, Nathan and Ashlyn Doughtie of Martinez, CA and three great granddaughters.
A visitation will be held on Friday, January 18, 2019 from 6-8 p.m. at the Murfreesboro Funeral Home, 145 Innsbrooke Blvd., Murfreesboro, TN 37128. A memorial service will be held on Saturday, January 19, 2019 at 2 p.m. at Lighthouse Baptist Church, 3145 N Thompson Lane, Murfreesboro, TN 37129. The service will be officiated by Pastor Darrel Whaley and Pastor Charles Ray. In lieu of flowers, donations can be made to St. Jude's Hospital in the names of Pete and Tyler Doughtie.