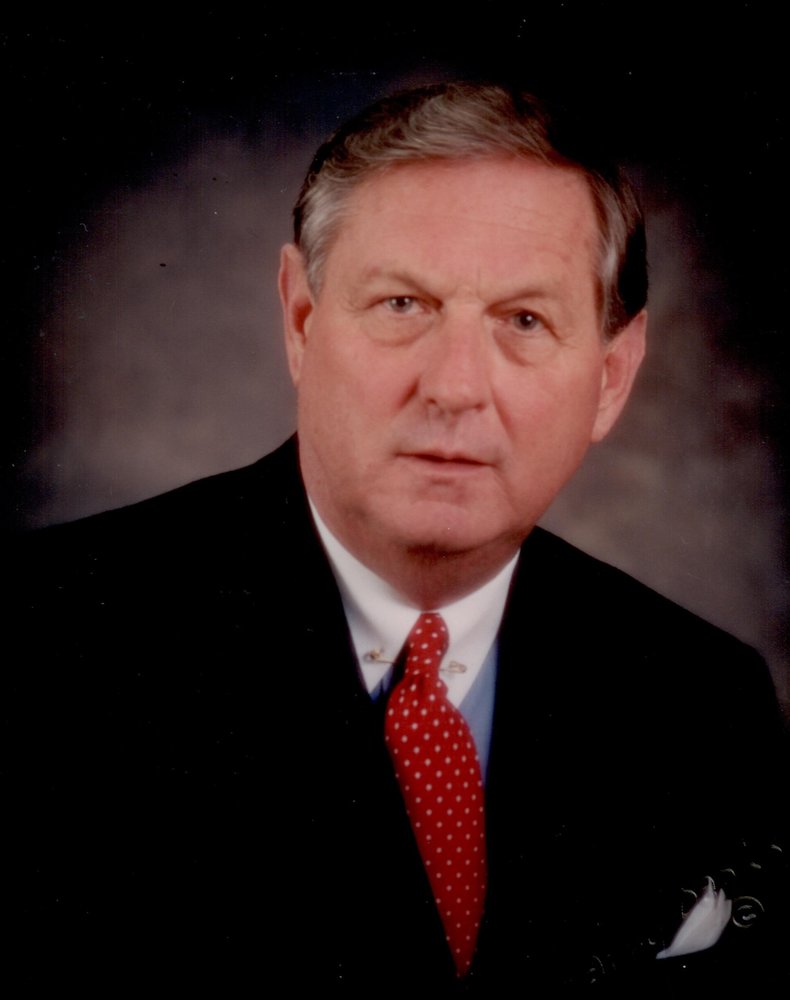 Obituary of William Ray Sain, Jr.
William Ray (Pete) Sain, Jr. age 79 passed away on Sunday October 6, 2019. Sain was born June 13, 1940 in Coffee County, Tennessee to William R. (Pete) Sain, Sr. and Juanita Wooten Sain. He grew up in the Summitville community along with brother, James Leroy and sisters Paula Jane, Sandra Kay and Judith Gail. He attended Coffee County schools.
He served in the Marine Corps from 1957-1960. After leaving the Marines he moved to Nashville and graduated from Nashville Business College. He was Business Manager at Olivetti-Underwood for several years.
He married Irene Meador Carter in 1967. They have two sons William Ray (Trey) Sain Ill and John Carter Sain. Trey is married to Gina Ballard and they have one son, Samuel. Carter is married to Rachel Rogers and they have three children, Eliot, Maddox and Joely.
He returned to Manchester in 1970 and joined his father and brother as partner in Sain Construction Company. He and his brother, Jimmy, took over the business after their father's retirement and remain partners in the company.
He served on boards of Motlow Development Council, Tennessee Wildlife Resources Foundation and was a Commissioner for the Tennessee Wildlife Resources Agency. He was one of the co-founders of the Sportsmen and Businessmen's Charitable Organization in Coffee County 36 years ago and remained active until just the past few years. When the Houston Oilers moved to Tennessee he was appointed on the advisory committee by team owner, Bud Adams, to choose a new name for what is now the Tennessee Titans.
He was involved in the governor campaigns for John J. Hooker, Jr., Ned Ray McWherter and Philip Bredesen.
He was an avid hunter of big game, having traveled to several continents. He enjoyed so much spending time with his family and friends on hunting trips and had so many interesting stories to tell about his hunting adventures.
A memorial service for Sain will be held Saturday October 12, 2019 at three o clock at the First United Methodist Church in Manchester, TN. Visitation will be from Noon until the memorial service at three PM.
Murfreesboro Funeral Home and Cremation Services 615-896-2229
To send flowers to the family of William Sain, Jr., please visit Tribute Store
Visitation
12:00 pm - 3:00 pm
Saturday, October 12, 2019
First United Methodist Church
105 N Church St,
Manchester, Tennessee, United States
615-893-1322
Memorial Service
3:00 pm - 3:45 pm
Saturday, October 12, 2019
First United Methodist Church
105 N Church St,
Manchester, Tennessee, United States
931-728-4624
Donations to:
Sportsmen and Businessmen's Charitable Organization, P.O. Box 521, Manchester, TN, 37349