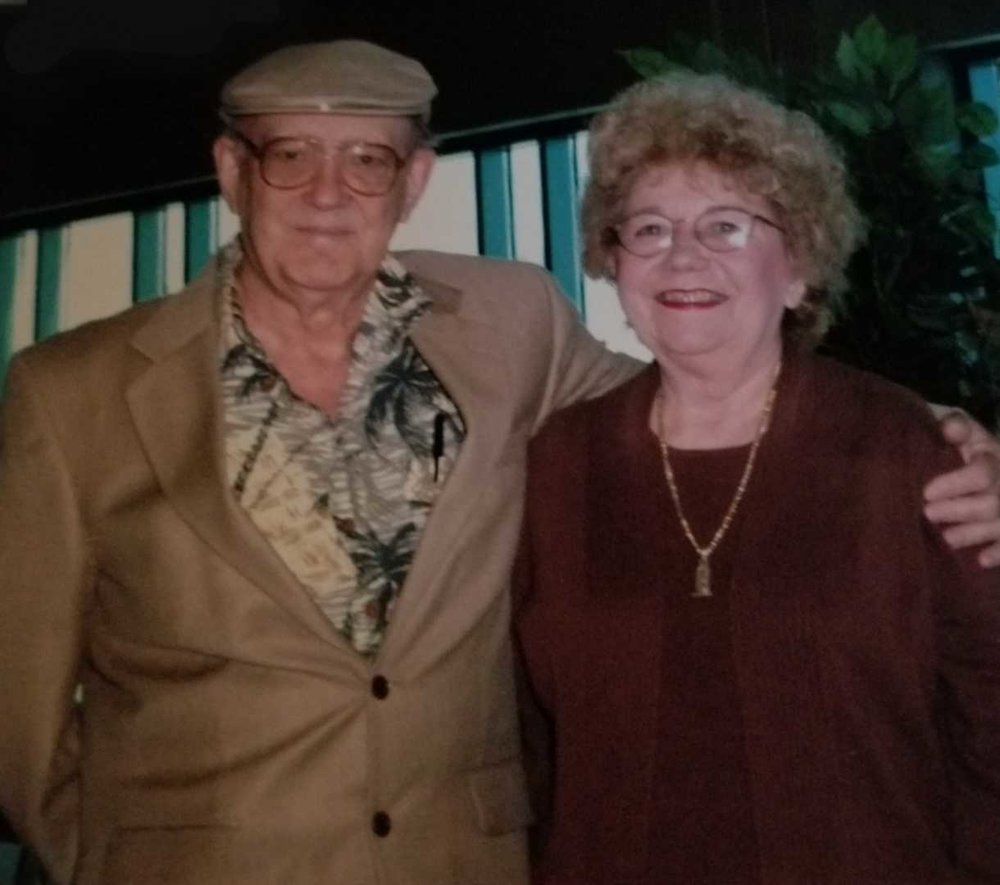 Obituary of Gradell Parent
Gradell Lucas Parent, 84, of Murfreesboro, TN passed away peacefully at the Tennessee State Veterans Home on Friday, November 30, 2018. She was the beloved wife of the late Joseph "Joe" Wilbert Parent, 89, of Murfreesboro, TN who passed away Thursday, October 05, 2017, both will be honored and remembered by loved ones. They will be laid to rest together and united in death as they were united in marriage 32 years ago.
Gradell Parent was born in New Orleans, LA to the late Roy Lucas, Sr. and Gradell "Dell" Diket Lucas. Sister of Ruby (Jerry) Guillot and Roy (Gail) Lucas, Jr. Mother of Larry (Malia) Armand and Eileen (Anthony) Destefano. Grandmother of Brandi (Jeremy) Lightfoot; Nicholas (Jessica) Brooks; Ashley (Shane) Clore; Brandon Armand; the late Michael Armand; Michelle (Walter) Miller; Megan (Timothy) LaBranche; Joey (Callie) Destefano and 15 great-grandchildren. Aunt of Ryan Lucas, Corrie (Pete) Domingo, and Marc (Kimberly) Lucas. Relative and friend of many others. She was preceded in death by her parents, husband, brother, and grandson.
Joe Parent was born in New Orleans, LA to the late Frank Parent and Isabella Ardoin. Father of Fred Parent. Grandfather of Meghan Parent and 3 great-grandchildren. Relative and friend of many others. He was preceded in death by his parents.
Gradell and Joe were married December 30, 1985 and enjoyed life together between their farm in rural Mississippi and Algiers home in New Orleans Louisiana. Both moved and settled in Murfreesboro Tennessee in 2010 to be closer to family and enjoy their retirement years together. Mrs. Parent was a retired Teacher from the Department of Education for both Louisiana and Mississippi. She enjoyed teaching Chemistry, traveling, and spending time with family and friends. Mr. Parent was an US Army Veteran, rank Corporal and retired Barber licensed in both Louisiana and Mississippi. He was an avid collector of war memorabilia, antique guns and knives, unique pipes, and German stouts. Both will be deeply missed, but lived their lives to the fullest, were kind and loving, and always told the best stories.
Visitation with family and loved ones will be 2p.m. Friday, December 7, 2018 at Murfreesboro Funeral Home followed by Graveside service officiated by Deacon Pete Semich of Saint Rose of Lima Catholic Church and burial at Evergreen Cemetery, Murfreesboro, TN.
We are honored to serve the Parent family.