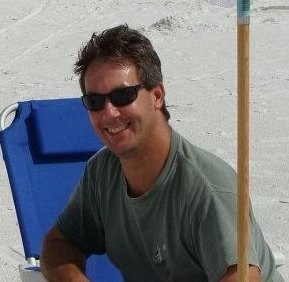 In Memory of
Gregory Michael Perakes
1961 - 2018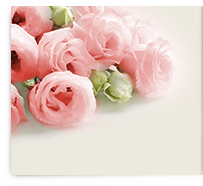 Visitation
4:00 pm - 8:00 pm
Friday, September 14, 2018
Murfreesboro Funeral Home
145 Innsbrooke Blvd
Murfreesboro, Tennessee, United States
615-896-2229
Funeral Service
11:00 am - 11:45 am
Saturday, September 15, 2018
Murfreesboro Funeral Home
145 Innsbrooke Blvd
Murfreesboro, Tennessee, United States
615-896-2229
Burial
12:30 pm - 12:45 pm
Saturday, September 15, 2018
Roselawn Memorial Gardens
5350 NW Broad Street
Murfreesboro, Tennessee, United States
615-893-2742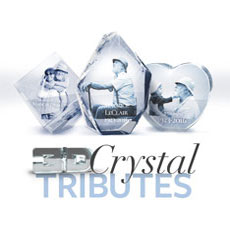 Order A Crystal Tribute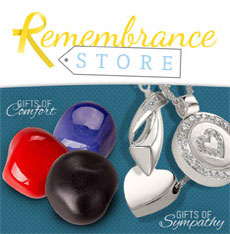 The Remembrance Store
Obituary of Gregory Perakes
Gregory Michael Perakes, age 57, of Murfreesboro, TN, passed away Friday, September 7, 2018 in Nashville, TN.
Funeral services will be held at Murfreesboro Funeral Home on Saturday, September 15, 2018 at 11 am with Dr. Hunter Hay officiating. Burial will follow at Roselawn Memorial Garden in Murfreesboro, TN. Visitation will be held at Murfreesboro Funeral Home from 4-8pm Friday, September 14, 2018 and again from 10-11am Saturday, September 15, 2018 prior to the service. Murfreesboro Funeral Home will be handling all arrangements.
Greg was born March 20, 1961 in Detroit, Michigan to Socrates "John" Perakes and Vesta Rae Mathea, who have preceded him in death. He went to Bentley High School in Livonia, Michigan and was a member of the graduating class of 1979. Greg was a member of the Bentley High Drumline and Band where he was well known to trip over sideline markers or be causing some kind of ruckus. He went on to Schoolcraft College where he obtained his Associate of Applied Science degree in HVAC and an Associate of Science in Business. After attending Schoolcraft, he pursued a bachelor's degree in business from Lawrence Technological University in Southfield, Michigan. He graduated with his B.S. in 1987.
Greg apprenticed as a plumber under his father for many years as a child and teenager. This influenced his desire to pursue the field as a full time career. He had several other jobs (Crowley, Chrysler Credit, among others) in Michigan before moving to Tennessee in 1988. While in TN, he was employed with R.J. Young, MTSU, and most recently was employed as an HVAC/R instructor at the Tennessee Technology Center in Murfreesboro (now Tennessee College of Applied Technology, or TCAT). He enjoyed a long tenure there from 1995-2009 before he had to retire due to his ailing back. While an instructor, he was a member of many HVAC organizations such as HVAC Excellence.
Mr. Perakes is survived by his daughter, Emily Perakes (Justin Leahew), son Evan Perakes (Christine), grandchildren Maison and Rosaleigh Perakes, brothers Dan Perakes (Jean Matejek), Matt Perakes (Tricia), sister Kathy Johnson (Mike Sr.), nieces Aimee Perakes, Elizabeth Perakes, Hannah Perakes, Lauren Grewe (Eric), Emily LaFevere (Drew), nephews Danny Perakes, Matthew Perakes, and Mike Johnson Jr. (Dayna), former wife and lifelong friend Carla Rains Perakes, and a host of many other friends and family members who loved him dearly.
Greg, or "Perks" as he was more fondly known by the Canadians, enjoyed his summers water skiing on Lake Huron in Sarnia, Ontario, Canada. As a child, he spent many, many summers on Lake Huron with his family in their cottage. He was also the founding member and president of the "Painted Turtles Club", an avid lover of fishing, sailing, and an all-around shenanigan-starter. His quick thinking caused many volleyball games to be able to continue by using his mother's laundry to repair the nets. Greg also never missed a meal while he was at the lake; as he was often found stopping door-to-door at the neighbors' houses for a nightly "progressive dinner". ;)
Greg had one of the biggest, and softest hearts of anybody we've ever met. He would give you the shirt off his back if that's what it took to help someone out. He was constantly helping others in need regardless of his own physical ailments. Greg never complained even though he had every valid reason in the book to be able to do so. He loved supporting Feed America First, The Journey Home, Big Fluffy Dog Rescue, the Wounded Warrior Project, and many others. His generosity was far and wide. The love and kindness he showed towards humans and animals alike can never be matched.
In more recent years, he spent a lot of his retirement playing with his two grandchildren, tending to the "love of his life; Sir Fluffimus Maximus" (Kato, his dog), frequenting the "Whoo Hoo" (clearance) section at Kroger, or playing a drum concert in his bedroom for all of the neighbors to hear (sorry, guys). He was never concerned about time (I wish we could all take a lesson on this), and while it drove us all CRAZY, we will greatly miss his untimely manner. His speech-to-text text messages were barely decipherable, but the hilarity of them documenting his entire day in one message (or so it seemed) will be sorely missed as well. "14 eyes", "Save water for the fish", and "Measure twice, cut once" will remain words of wisdom in our hearts forever. A life lesson such as "read the damn book" (in reference to reading the instructions FIRST) will also never escape our memories.
While there won't be any more days of yelling "COME ON GREGGGGG!!" or "We have GOT TO GO!" or "yes, I PROMISE I turned all of the lights off!" (he was very energy efficient), there will be days that we want to out of habit. Time will never heal the wounds that our hearts have been struck with knowing that there won't be any more days in this life with him physically present. In our sadness, we rejoice in his freedom from this life as we know without a shadow of a doubt that he is dancing with Jesus in the streets of Heaven. We are able to continue on knowing that this is only a "see you later" and not "goodbye".
If you feel compelled to make a donation or gift in his memory, we ask that in lieu of flowers that you would consider a donation to "Big Fluffy Dog Rescue" out of Nashville, TN. His love for his faithful companion, Kato, makes this such a perfect tribute to his life and love for all the "fluffies". He believed in their mission wholeheartedly and did what he could to support them.
GregO was the best "Papou" and "DaddyO" there ever was. We are eternally grateful for being able to spend the years we have with him and will hold onto his memory in our hearts forever.
Share Your Memory of
Gregory
About Us

Staff members of Murfreesboro Funeral Home & Cremation Services are caring and experienced professionals who understand that each family is unique and has personal requests and traditions. These requests and traditions are of utmost importance to our staff of licensed funeral directors.
Our Location

Murfreesboro Funeral Home & Cremation Services
145 Innsbrooke Blvd
Murfreesboro, Tennessee 37128
Phone: 615-896-2229
Fax: 615-896-2394
Email: info@murfreesborofuneralhome.com

---