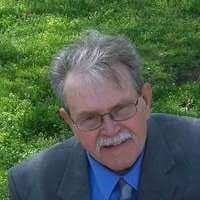 In Memory of
William Garland Morgan
1949 - 2017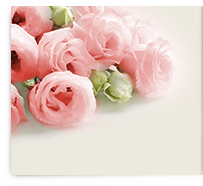 Obituary of William Morgan
William Garland Morgan was born June 19th 1949 in Bowling Green KY; but it wasn't until the age of 54, when the lord saved Garland he begin to really live. Throwing himself into his work and ministry. Building the foundation for an incredible testimony. It is that testimony in which he would want us to remember him by. For those who remember and knew Garland you knew how much he loved his children. The depths of that love. He never failed to pick up the phone whenever they called or forgot a birthday. Upholding a lifelong tradition to sing the birthday song or listening to off key tunes with children joyously who sung that same song to him.
Garland had several grand-children which held very much of their poppies heart. There was very little he wouldn't do for them and no lengths he wouldn't go to be able to hold each one. In both his children and his grand-children Garland planted in them the word. Always reminding them to be strong and maintain their course. With the hope they would remember long after the lord called him home so eventually his children and grand-children could rejoin him in heaven.
He taught his family how to provide, how to work hard, he taught them courage, and boldness; but he also taught them love. For 33 years garland has stood by the side of his best friend. Teresa, whom he talked fondly of often. Never failing to steal her away whenever the chance arose. For a dinner, for a drive, or just for a walk. Escaping the business of theirs for a brief moment. If you watched closely you might catch him staring at her as if the world vanished. He made sure he taught his daughters what a man should be to his wife. Showing his son's how to be a husband.
You knew he wasn't afraid to praise the lord wherever he went and would preach to the lost right out in public. Garland was bold and honest. A rock to his family. The strongest man they knew. He died Saturday July, 8th 2017 at the age of 68. There is no doubt in the mind of his family that heaven has gained a hero, a soldier, and angel; but his family will feel that void forever.
Preceded in death by parents, Fred and Bernice Morgan; sisters Debbie and Darlene Morgan and uncle Roy Walker Jr.
Survived by wife Teresa Morgan, children Brian (Lori) Morgan, Toye (Robert) Tanoury, Shalena Morgan, Kimberly Ricketts, Charles (Melissa) Herald, William Garland Morgan Jr., Charity Herald and Misty Morgan. 23 grandchildren and 9 great grandchildren and sisters Judy Upton and Jenice Glass.
Visitation with the family will be Tuesday, July 11, 2017 from 11:00 am until 8:00 pm at Murfreesboro Funeral Home.
Funeral Service will be held 11:00 am Wednesday, July 12, 2017 at Murfreesboro Funeral Home with interment to follow at Miller Cemetery.
About Us

Staff members of Murfreesboro Funeral Home & Cremation Services are caring and experienced professionals who understand that each family is unique and has personal requests and traditions. These requests and traditions are of utmost importance to our staff of licensed funeral directors.
Our Location

Murfreesboro Funeral Home & Cremation Services
145 Innsbrooke Blvd
Murfreesboro, Tennessee 37128
Phone: 615-896-2229
Fax: 615-896-2394
---