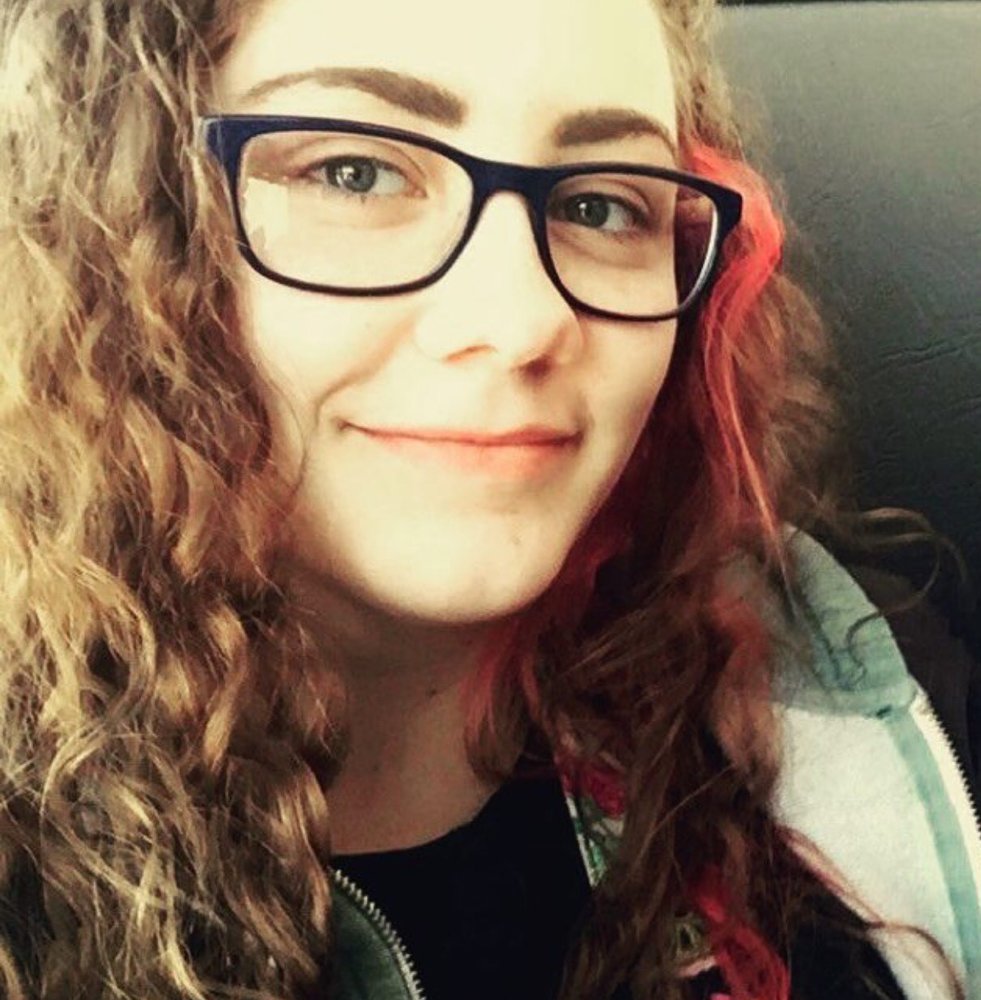 Obituary of Promise-Marie Harrison
Promise-Marie Faith Harrison, 16, of Morrison, TN, passed away on June 25, 2017 in McMinnville, TN.
Promise was born in Nashville, TN to Jason and Andrea Harrison on July 2, 2000. She attended high school at Smyrna High School and was due to graduate in 2018. She worked with her Mother at Guaranteed Cleaning Services starting at the young age of 5. She enjoyed spending time with her family and friends, kayaking, swimming, running, hiking and, managing for the Smyrna Wrestling Team. She enjoyed volunteering her time to the elderly, church functions and taking care of animals. Promise never liked to see her friends sad and was always quick to put a smile on their face from the goofy noises she loved to make or the silly faces. She was a joy to be around and her presence was always felt in a room.
Promise is survived by her mother Andrea Harrison and partner Matthew Cole of Morrison. Godfather Brian Bottoms. Her sisters Alyssa Harrison, Savannah Nowell and soon to be Zoey Cole. Her grandmothers Clara Taylor and Jemila Harrison. Grandfather Phil Scruggs. Great Grandmother Inez Dill. Aunts Renee Greer, Tara Vernon, Anita Scruggs and Nikki Douglas. Cousins Chelsey, Cameran, Cassie, Cara and Conner Greer, Hannah and Hunter Winters, Chelsea and Courtney McDaniel, Destiny, Jeremy and Aden Douglas.
She is preceded in death by her father Jason Harrison. Grandfather Patrick Harrison. Cousin Daniel Winters.
Murfreesboro Funeral Home will be handling all arrangements. Visitation will be held on July 1, 2017 from 10-3 service will be following at 3 p.m. with Pastor Dr. Bobby Howard of The Fathers House and Pastor Brad White from Springhouse Worship and Arts Center officiating.
Memorial donations may be made to Promise Harrison gofundme.com The family wishes to extend their gratitude to everyone who has contributed prayers, time, donations, love and support.