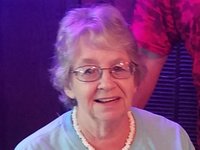 Mary Margaret Allen
Mary Margaret Green LeMaster Allen, age 72 of Murfreesboro, TN passed away on Friday, April 26, 2019.
She was preceded is death by her parents: John Sr. and Marjorie Maginn Green, and a brother: John Green Jr.
She is survived by her daughter: Candice (Kevin) Guldin, son: David (Shayne) LeMaster, grandchildren: Bryan Guldin, Brandon Guldin, Allison LeMaster, Gage LeMaster, Declan LeMaster, and Owen LeMaster.
Visitation will be held at Murfreesboro Funeral Home on May 4, 2019 from 1pm – 2pm with a memorial service to follow in the chapel.
Murfreesboro Funeral Home and Cremation Services 615-896-2229