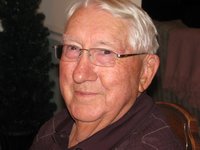 Franklin Lee Scott
MURFREESBORO – Franklin L. Scott, age 85 of Murfreesboro, TN, passed away on Monday, April 22, 2019, surrounded by his loving wife and his family. He was born in Richwood, West Virginia, to the late Harry A. Scott and Bertha Z. Scott. Mr. Scott was a member of the Fellowship United Methodist Church in Murfreesboro, TN, and was a 1955 graduate of West Virginia University in Morgantown, WV, with a Bachelor's degree in mining engineering. He then went on to become the president of the Eastern Division of North American Coal Corporation in Armaugh, PA, until his retirement. He was a loving husband and father, and faced every challenge of life straight on with integrity, wisdom, and perseverance.
Mr. Scott is survived by his wife, of 64 years, Esther Jean Scott; children Rodney M. Scott and his wife, Sue; Gregory A. Scott and his wife Teresa; Jeffrey B. Scott and his wife Suzanne, and Deanna L. Priest and her husband Jeffrey. He was preceded in death by grandchild Elizabeth F. Scott, and is survived by 13 grandchildren: Alyssa Collins and her husband Adam, Celina Scott, Sterling Scott, Micah Lee Scott, Sunshine Scott, Sean Scott, Isaac Scott, Breanna Scott, Mei Jen Scott, Drew Priest, Julia Priest, Bristen Scott, and Ashlyn Priest.
Visitation will be held from 1:00-3:00 pm with a celebration of Mr. Scott's life to follow at the Fellowship United Methodist Church, 2511 New Salem Highway, Murfreesboro, TN, 37128 on Saturday, April 27, 2019. In lieu of flowers memorials may be made to the Fellowship United Methodist Church or the Ronald McDonald House. An online guestbook is available for the family at https://murfreesborofuneralhome.com.