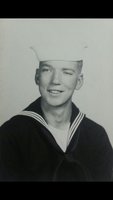 Onnie Lafayette WIlhite
Onnie Lafayette Wilhite, age 88 of Murfreesboro, TN. went to be with the Lord on Monday, January 28, 2019.
He was preceded in death by his parents: Herbert A. and Sarah Woods Wilhite.
He is survived by his wife of 65 years, Kathleen Wilhite, son: Randy (Beatrice) Wilhite, grandsons: Jeffrey (Tara) Wilhite, Austin (Trena) Wilhite, granddaughter: Ashley Wilhite, brother: Charles Wilhite, and sister Donna (Kenneth) Phillips.
Memorial service will be held in Cullman, Alabama
Murfreesboro Funeral Home is honored to serve the Wilhite family.