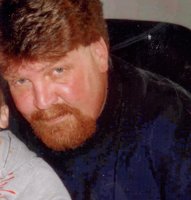 George Jason Blythe
George Jason Blythe "The Dawn of Kittrell", age 55 of Murfreesboro, TN. passed away on Sunday, January 27, 2019.
He was preceded in death by his parents: George Edgar and Minnie Johnnie Ferrell Blythe, and a sister: Kimberly Blythe.
He is survived by his daughters: Ashley Blythe-Kuprion, Amber (Kassidy) Spence, grandchildren: Gage Kuprion, Karson Spence, Kingston Spence.
Visitation will be held at Murfreesboro Funeral Home on Tuesday, January 29, 2019 from 4pm – 8pm. Services will be held Wednesday, January 30, 2019 at 12pm with John Smith officiating.