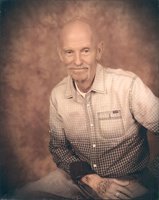 William Ray Black
William Ray Black loving husband, caring father, loyal brother and compassionate public servant.
He dedicated his life to the service of his country, police officer, and a Sargant for the department of corrections. He always placed others before himself, fought for what he believed in and loved with all his community and others. He served in the United States Coast Guard and was a Vietnam Veteran, a paramedic on the U of M med flight, a volunteer firefighter, a heart!
William enjoyed camping, fishing, traveling, working with his hands, and spending time with his family. On top of all of this William also held a black belt in Karate. He was a loving husband, an amazing father and grandfather. He will be deeply missed by all of those who knew him well.
He was preceded in death by his parents: Bruno and Dorothy DeBenndet.
William is survived by his wife of 20 years, Robin Black, sons: Russell (Jenna) Black, Devin (Brittany) Black, Stevie (Calea) Wardlaw, DeAngelo (Sascha) Wardlaw, Abdul (Alecia) Wardlaw, Antonio (Shannon) Wardlaw, daughter Cristy (Chris) Joiner, brothers: David (Leslie) Craven, Teddy (Andrea) Wardlaw, Dennis Wardlaw, sisters: Denetta Lowe, Darline (Walt) Wardlaw, Deanna (James) Gibson. Poppy had a total of 32 grandchildren and 2 great grandchildren with a host of loving nieces and nephews and friends.
Visitation will be held on Saturday, January 19, 2019 from 10am – 11am at Murfreesboro Funeral Home with services to follow at 11am. Officiating will be James Gibson.