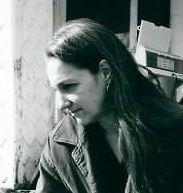 Obituary of Debra Van Winkle
Debra Ann Winkle, age 61, passed away June 3, 2017.
She was preceded in death by her parents, Johnny and Myrtle Bradley.
She is survived by her husband, Stephen Van Winkle; sons, Vincent (Leslie) Van Winkle, and James Van Winkle; daughters, Angela Van Winkle, Amanda Van Winkle; 13 grandchildren and 5 great grandchildren; brother, Donnie (Bobbie) Bradley.
The family will receive friends for visitation at Murfreesboro Funeral Home, June 9, 2017, from 4-8pm. The funeral service will be held at Midland Baptist Church, 3109 Midland Fosterville Rd., Bell Buckle, TN on Saturday, June 10th at 10am.
Murfreesboro Funeral Home is in charge of the arrangements.