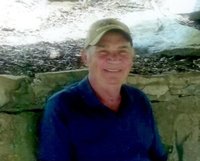 Joseph Charles Barrett
Joseph Charles Barrett, age 75, passed away on April 7, 2018.
Mr. Barrett was preceded in death by his parents, Paul Jones Barrett and Vinia Mai Gammon Barrett; his brothers, Jerry Barrett and Paul Allen Barrett; his grandson Lucas Barrett and his wife Patsy Ann Barrett.
He is survived by his children, Cynthia Moody and her husband Timothy Moody, Lisa Manus and her husband Jonny Manus, and Joseph Charles Barrett, Jr.; his brother, Bobby Barrett and his wife Jean Barrett; his sister, Judy Reed and her husband A.D. Reed; five grandchildren, Miranda Wilson and her husband Cesar Wilson, Molly Manus, Emily Manus, Anna Barrett, Elijah Barrett and his wife Sureda Barrett; and two great grandchildren, Story Paige Woods and Ivan Joseph Barrett.
Visitation will be held on Sunday, April 15, 2018 from 2:00 pm until 3:00pm with the memorial service to begin at 3:00 pm in the Chapel of Murfreesboro Funeral Home with A.D. Reed officiating.
Murfreesboro Funeral Home is in charge of the arrangements.