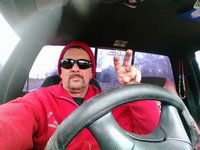 Kenneth Wayne Christopher
Kenneth Wayne Christopher age 56, of Smyrna, passed away Wednesday, April 4, 2018.
He was preceded in death by his father: Thomas Christopher.
He is survived by his mother: Marie Christopher, son: Justin Christopher, daughters: Candi Parman, Amy Kingston, brother: Delbert Christopher, Steve Christopher, sister: Brenda Burnett and 3 grandchildren.
Visitation will be Sunday, April 8, 2018 from 11 am – 1 pm at Murfreesboro Funeral Home with graveside services to follow at 2 pm at Tucker Cemetery, Rocky Fork – Almaville Rd, Smyrna, TN 37167. Officiating will be Bobby Howard.