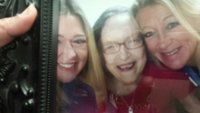 Jimmie Coalene "Sue" Hoover
Mrs. Jimmie "Sue" Hoover age 75, passed away on Friday, March 2, 2018 after a long illness.
Mrs. Hoover was a home maker and is preceded in death by her parents Cash and May Mullins, husband Rayborn Hoover, and 12 brothers and sisters.
Mrs. Hoover loved people and always had a smile on her face. She has touched everyone's heart that she ever met. She will sadly be missed.
We would like to thank the staff of Boulevard Terrance and Dr. Michael Helton for the love and care that she received during her stay at Boulevard Terrace.
Visitation will be Saturday, March 10, 2018 from 11 am -1 pm at Murfreesboro Funeral Home with service to follow at 1 pm. Officiating will be Roy Robinson. Interment will be held at Coleman Cemetery in Murfreesboro, TN.
Murfreesboro Funeral Home is honored to serve the Hoover family.