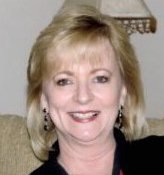 Pamela Elizabeth "Pam" Bryson
Pamela "Pam" Elizabeth Bryson passed away peacefully on Sunday, January 21, 2018 at Saint Thomas Rutherford Hospital in Murfreesboro, TN. Pam was a loving wife, sister, aunt and friend.
Pam was preceded in death by mother Margaret Grubb and father Robert Grubb.
Survived in death by husband Alec Bryson, sister Terrie Mahs, brother Jeffery Grubb and many other loving family members.
A Celebration of Life will be held on Thursday, January 25th, 2018 at Murfreesboro Funeral Home at 6pm. In lieu of flowers please make a donation to an animal shelter of your choosing.