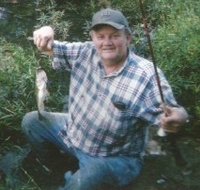 James Arnold Davis, Jr.
James Arnold Davis, Jr. age 69 of Murfreesboro, passed away Tuesday January 16, 2018. A native of Rutherford County, he was the son of the late James and Lester Campbell Davis, Sr.
Mr. Davis is survived by his loving wife of 47 years, Janie Hodge Davis. He is also survived by two daughters, Jennifer Haynes, Lauri (Eddie) McAteer, one son, Tripp (Kati) Davis all of Murfreesboro and 11 grandchildren, Katelyn, Ashley, Christian, Audrey, Ryan, Blake, Evan, Brady, Logan, Lexi, Jace and one great-granddaughter, Janie-Kate. He is also survived by one brother, Scott (Betty) Davis of Gallatin.
Mr. Davis was a 1966 graduate of Central High School and a 1973 graduate of Middle Tennessee State University and was the owner and operator East Main Market from 1981 to 1994.
Visitation will be Friday from 4:00PM until 8:00PM at Murfreesboro Funeral Home and Funeral Services will be 4:00PM Saturday at Murfreesboro Funeral Home. In lieu of flowers, the family request that donations be made to TWRF, Rutherford County Paws or a book to The Linebaugh Library. Murfreesboro Funeral Home is honored to serve the Davis family.