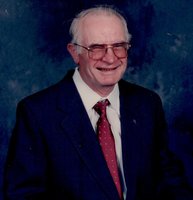 Floyd James Raetz
Floyd James Raetz, age 78 of Rockvale, Tennessee passed away on January 1, 2018.
Born in Silverwood, Michigan to the late Floyd and Lareen Bridewell Ratez. Also preceded in death by a brother: Robert (Janice) Raetz.
He was survived by his loving wife Deborah Raetz, granddaughter: Angie McMahan, great grandson: Chaise McMahan, and ex son-in-law Jeff McMahan, brothers: David (Charolette) Raetz, and Ronnie Raetz. Also close friends but are like family to him David and Michelle Crosby and their two girls Kayla and Emma. Or as he would always say, "My Girls". He also leaves behind a cat name Tigger and a dog name Jackie. He will be dearly missed by family and friends.
Family ask in lieu of flowers if donations to be make to his wife, Deborah Raetz for expenses.
A Celebration of Life will be held at Northside Baptist Church on Saturday, January 20, 2018 from 2-4pm with a service to follow at 4:00 pm.