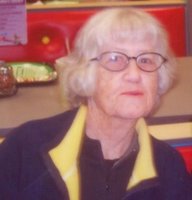 Mary Catherine Guthrie
Mary Catherine Guthrie, age 92, of Murfreesboro passed away on Wednesday October 4, 2017.
She is preceded in death by husband: George H. Guthrie and granddaughter: Tracey L. Guthrie.
She was survived by son: Chris(Karen) Guthrie, grandsons: Brian ( Michelle) Guthrie and Cody (Minori) Guthrie, great granddaughters: Mia and Marli Guthrie.
Mary was a Christian of Baptist faith and a long time legal secretary of Murfreesboro.
Visitation will be held Saturday, October 7, 2017 at Murfreesboro Funeral Home from 3-6pm.
Murfreesboro Funeral Home and Cremation Services 615-896-2229